Route 2
After my embarrassing performance in on Route 1 I was hoping for a better time on Route 2. A new route means new Pokémon so I set off optimistically. At the first patch of grass I came to, a man told me how when you can see rustling in the grass that means a Pokémon will run up and attack you, so rather than explore the route a bit more and select my grassy patch tactfully my dumb ass stepped right on into that first one, a shape sped towards me and it turned out to be an Ekans. I've never been a big Ekans fan but I'll take it. Taylor joined the team and I sulked about untapped grassy potential a bit until I got to Sandy Cove. I thought it looked like a good place to come back to when I can fish or surf for a water type just as a Zubat threw itself at me. Has anyone ever not had a Zubat in a Nuzlocke? (Genuine question) My team was full at this point though so it went straight to the PC.
My next stop was the cemetery where I got a Driftloon, which I've never used before and their Pokédex entry is uh… intense.
I'm sure there are any number of cool characters that steal people's soul in fiction/fantasy but the only thing that came to mind is that Simpsons episode where Bart trades his soul to Milhouse for some ALF pogs, so Driftloon is called Milhouse.
First death
Milhouse died immediately. My first casualty of the game. I thought being a ghost type it might fare ok against some physical attacks but… It did not. I spent more time thinking of its name than it spent in my party. I just sent it out, watched it get hit and deflate, zooming around in the sky above me making a fart noise before unceremoniously plopping to the ground, a wrinkled shell of a balloon. You know what though? It's fine, we're fine, I'm fine. I could have had a Ghastly but no. Whatever. It's fine.
First Trial
The first trial is playing hide and seek with some Yungoos before taking on the totem Pokémon, a Gumshoos. I wasn't worried really, I had been smashing through Route 2 with the unexpectedly effective combo of Squidward the Inkay and Taylor the Ekans: Squidward used reflect to lower physical damage done against the team then switched with Taylor who used Glare to paralyse the totem and its' ally Yungoos, plus Wrap on the totem for some continuous damage, then we switched out again to Squidward to top up Reflect and then just hit them with Foul Play. I probably didn't need to be so tactful, but I never usually am so I was enjoying feeling clever. We took them out nice and easy. I never thought an Ekans would be one of my favourites but that's one of the reasons I subject myself to the emotional torture of Nuzlocke challenges; I've been playing Pokémon since I can remember yet I never bothered with an Ekans until now.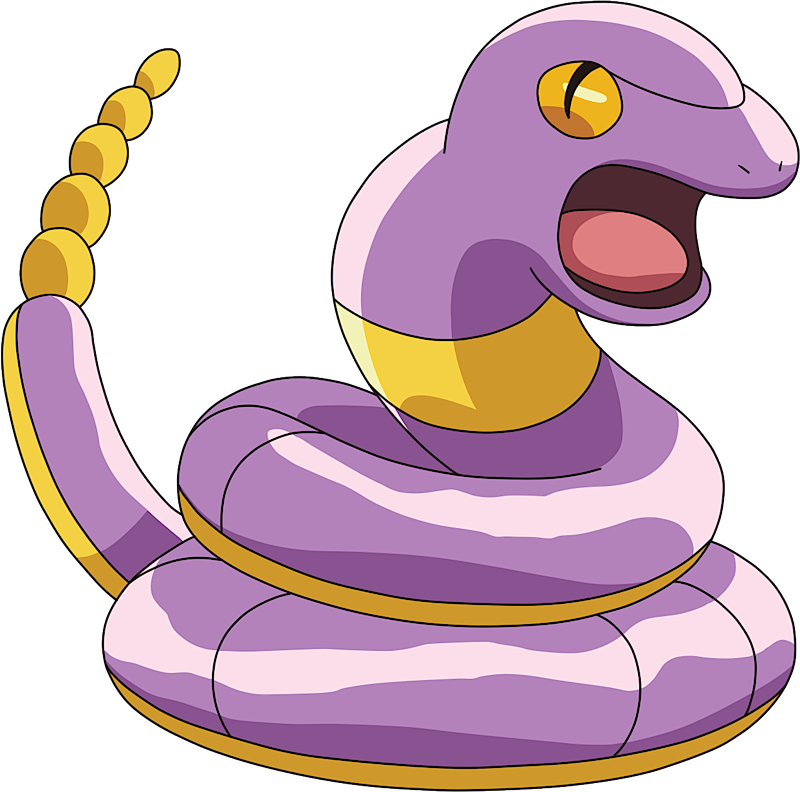 Bird Up
I wasn't very worried about the impending Kahuna fight, but then I had been feeling confident about my trial with Llima and we know how that went… I knew that the Kahuna has fighting type Pokémon so I was pleased when a Spearow named Burdy joined the team on Route 3, that is until I saw his stats. His defence was shocking and I nearly lost him in his first battle, so he wasn't even a viable option, too much of a wild card. Fortunately there was one area left: Melemele Meadows. Kind of unsurprisingly I caught an Oricorio in the meadow named Pom pom who immediately replaced Burdy as chief bird and was so much better. I think that Oricorio is actually a pretty cool Pokémon, at least early in the game. You can pick different flowers in different areas of the world to give it that turn it into a different type, sort of like a bird version of Eevee, at the moment Pom pom is an electric type but going forward hopefully I can adapt it to whatever upcoming fight we have.
First Kahuna
I needn't have worried really, the Kahuna fight was pretty easy, Pom pom aced it and secured a place as one of my favourites. Rudy the Poplio also evolved (first evolution) into Brionne, who looks a like a clown that wants to be a trapeze artist but isn't quite confident enough to fully leave the safety of the clowning career yet.
That's it until next time! Which Pokémon do you not usually use but have been pleasantly surprised by when you have? Any advice for the road to the next trial?