I wanted this month to be a big month for blogging but what with me playing Pokémon Silver and then deciding to start a new farm on Stardew Valley, then playing God of War 3 again for the hundredth time (this time it's on Titan mode though so it's different) I don't have a huge amount of new content in my brain right now… I've seen the Gamer Confession Tag floating around a lot though on blogs like Codex Online, A Geek Girl's Guide, and Extra Life and it seemed like fun to do so I thought I'd give it a go!
A game everyone loves that you can't stand
Sonic the Hedgehog. He's such a dick. I never liked the character, even when I was little I thought he was a bit of a butthead. I have never managed to get the hang of the games either. So with the fact that I'm not big on platformers in mind, add going really, really fast to that. It's not a good combination for me. I will say that I'm enjoying the weird way they're taking these games though recently like Sonic and The Black Knight and Sonic Unleashed… I mean I think they still look awful and I would never pay for one of them but it's awful in a funny way now and kind of fun to watch.
A game that you love, but no one else seems to
Dead Island. No one seems to like this game very much, either waving it aside with an "it's OK" or just not playing it at all. When I asked my other half why he was so reluctant to play it he said it's because the zombies are tacky. Is that really it? People think the zombies are tacky? How are they any tacky? They act like any other zombies I've seen in other games. I think some of them are pretty scary too, the Infected that sprint at you are pretty terrifying, sure you can just aim a well aimed swing at their head and decapitate them easily but if they come at you in a group you're basically screwed. The island is a really fun place to wander round and explore, the trophies are fun (Karma-geddon, for example, where you have to run over 250 zombies with a car), there is literally nothing more therapeutic than this game after you've had a crappy day (it helped me get through many frustrating group projects at University), the weapons you can make are amazing, I feel bad for anyone that has not fought off a zombie hoard with a hat stand then upgraded to a baseball bat with a rotating saw attached to it. It's a good game!!! Reading that paragraph back I'll admit that I do sound like a homicidal maniac but when the zombie apocalypse happens you'll all want me there with my modded kitchen knife staff and Molotov cocktails.
An older game you haven't finished, and probably never will
I was 8 or 9 when this was out (in 2003) but I had a PC game of The Hobbit. I loved it, it was such a brightly coloured game and so true to the book (or what I played was anyway). I used to just run around the Shire for ages, it was all so pretty. I would occasionally venture out to start the adventure but I could always sense when Gollum was going to appear and that creeped me out so I'd stop. Looking at a few YouTube videos it doesn't look like it's aged that badly but I'm kind of worried about ruining the memories that I have of it by trying to play it now.
A guilty pleasure game
I don't really get embarrassed about anything I play, I'm very of the 'each to their own' opinion. I guess if I had to choose I'd say Dream Daddy because… Well just read the title. If you ever mention that's what you're playing at the moment people tend to jump to some really weird conclusions. Anyone that's played it though knows how awesome it is. In case you need a reminder here's a link to my post about it.
A game you really love but haven't played in a long time
Legend of Zelda The Wind Waker. I really wanted to get the HD remaster of this but I didn't have a Wii U. I would love to get it though, it was such a good game and while I got very close to the end when I was younger I never actually finished it. One day I will though!
A game you never play seriously but others do
Any Final Fantasy game. I can't not take the piss a little bit whenever I play them. The most fun I've ever had playing Final Fantasy games is when I play them with someone else and we just have a good laugh about them. I find them to be good games but the characters/enemies are so over-dramatic, complicated and just ridiculous sometimes. I could give hundreds of examples. Unfortunately this annoys people (like my other half) who act like Final Fantasy is the Messiah of video game franchises, oh and god forbid I say anything against VII, I would probably be hunted down and sacrificed to Cloud's hair.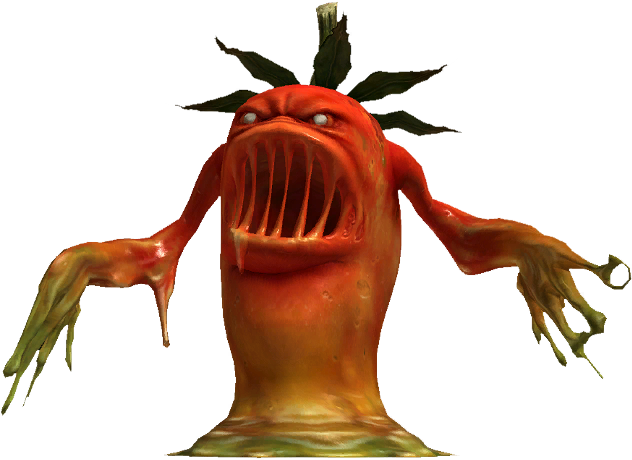 A game you completed but hated it by the end
Fire Emblem: Radiant Dawn. Back when I was still living with my parents and sister I sort of played this out of spite because my sister was playing it for ages but would keep starting the game over and over and over again. This would be on the big TV so I would often end up watching her play as I waited for my turn. It was infuriating. One day I decided to do it just so I could say "Please don't start again, you don't have to, it's not that hard." It was horrible. It was like playing wizard chess with Anime characters that vented their personal drama to you before stepping on the battle field. You'd move someone to a square to attack an enemy. You'd sit through the "woooosh here we go, it's a battle!" scenery showing battle opening for about 20 seconds. The green haired dude would kill them easily in a second, then the camera would focus on him for a good 5 seconds as he did some squats, then we'd see the experience and loot, then it would go back to the chess board, then we attack again and the whole mundane cycle repeats itself over and over until you die of boredom. I finished it though. I may have gone slightly mad but I finished it, and you know what? I don't remember anything about it other than those flashbacks to the square covered battlefield that make me rock back and forth on my heels muttering "not the squares, no more squares…"
A game you thought you'd enjoy, but didn't
Going to be a little controversial and say Bloodborne. Hear me out! I like Bloodborne, I love what I can understand of the story, the creative scenery, the Lovecraft inspired monsters… I think it's truly an incredible game. It's one of the few games that I like to watch other people play. It's just that I am not very good at it… To the point where I no longer enjoy it. I like games to be challenging but there's challenging and then there's almost impossible. It took me so long to kill Vicar Amelia and even then I only managed it because I had help, I felt so numb to it afterwards and I have absolutely no wish to pick up the controller and continue it. It felt like a chore to play and I started to find that the more frustrated I got with it the more mentally exhausted I was getting. I think everyone should try it, you might find you like it, but I just think it may have been a step too far for me. Maybe I'll go back to it one day if I'm feeling confident.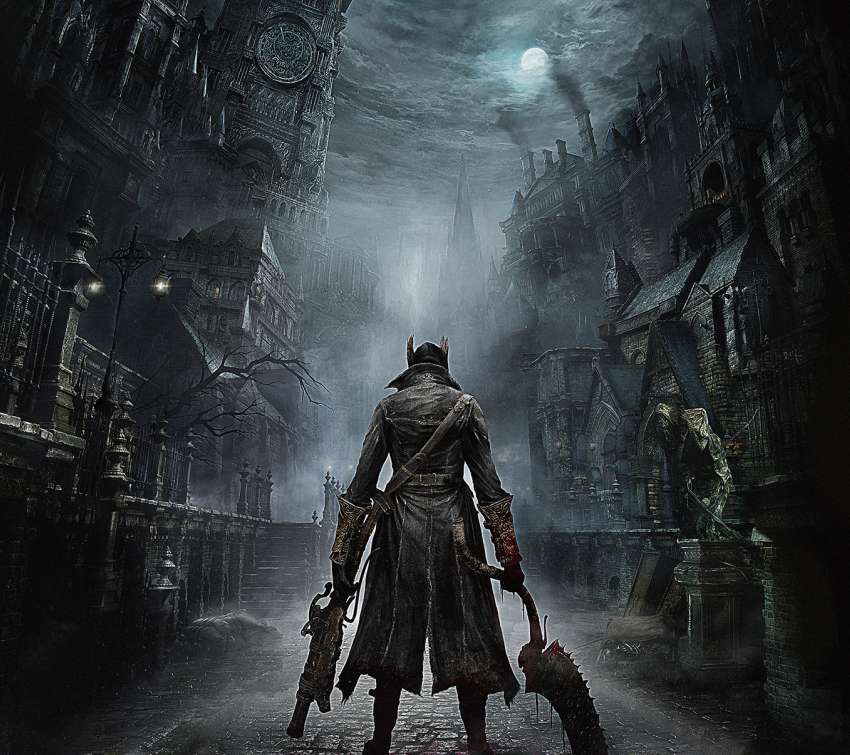 A game you didn't think was for you, and then loved
Stardew Valley. It's the sort of game where, when you watch other people play it you start thinking that watching paint dry would genuinely be more entertaining. I was introduced to it by my other half who I watched chop wood and mine rocks for about an hour as I fought the urge to fall asleep out of boredom, finally I declared it wasn't my sort of thing and I thought that was that. A few months later I tried it myself and was immediately sucked into it. I think that's the same with most simulators though, they seem to be horribly boring until you are the one playing. I love playing The Sims for example but again, watching someone else play it is mind numbing for me.
A game you are still excited for that hasn't come out yet
God of War 4!!!
So there you go! Let me know your own thoughts in the comments, I'm keen to hear what other people would say to some of these questions, they were fun to answer.
Want to do the Gamer Confessions Tag? Here are the questions you can copy.
A game everyone loves that you can't stand
A game that you love, but no one else seems to
An older game you haven't finished, and probably never will
A guilty pleasure game
A game you really love but haven't played in a long time
A game you never play seriously but others do
A game you completed but hated it by the end
A game you thought you'd enjoy, but didn't
A game you didn't think was for you, and then loved
A game you are still excited for that hasn't come out yet