Thank you to Jay Borenstein from Nerd Speaker for the nomination! His blog is all about nerd culture, from art to video games. It's a great blog, do check it out! I actually was nominated for another one of these a while ago and I started writing a draft for it but never got around to finishing it, to my shame I also can't remember who nominated me first time round but thank you!!! If you jog my memory in the comments I'll put a link to your blog here too!
The Rules:
Display the award logo on your blog.
List the rules.
Thank the blogger who nominated you and provide a link to their blog.
Mention the creator of the award and provide a link as well. (Uhh… Google it, I don't know)

Tell your readers three things about yourself.
Answer five questions from the nominator.
Nominate from 10 to 20 bloggers. (I have not nominated this many…)
Notify the bloggers by leaving a comment on their blog.
Ask your nominees any five questions of your choice, including one weird or funny question.
Share the link to your best post.
Three things about me
I just got back from a skiing holiday and, after breaking through the pain barrier on my 4th day skiing, my legs are suspiciously pain free. I don't trust them anymore.
I got really obsessed with Ru Paul's Drag Race a little while ago and I have a farm on Stardew Valley, as a reminder of that time, where my animals have names that are a pun on contestant's names (Shantneigh, Jinx Moosoon, Mew Paul…)
When I was little I saw the music video for Eiffel 65's Blue (Da Ba Dee), if you don't know it has horribly animated blue aliens in it that party with the singer on stage. That night though I had a nightmare that the blue aliens were being stalked by a scary space creature while the song played in the background. For years I thought that my dream was the music video, I wouldn't watch it and if I heard the song it gave me the creeps. To my shame it wasn't until I was about 20 and I mentioned "that scary music video where the blue aliens get brutally murdered" to my friend, who understandably looked at me like I was crazy, that I realised I'd dreamt it.
Jay's Questions
What did you want to be when you grew up? If you even consider yourself grown up?
I wanted to be a popstar really badly. Unfortunately, I'm not. I wouldn't consider myself grown up now to be honest so right now my dream job would be basically spending more time with my blog! I didn't realise how much I love writing until I started this. I keep imagining how I could branch it out if it got more successful but first I need to sit down and have a good WordPress session to dress is up a bit.
Name the most recent game or movie that made you want to give a standing ovation when the credits rolled.
Going to say this for both a game and movie because two examples immediately sprang to mind:
On the game side I would say Undertale. It was truly a wonderfully written game and I haven't had that much fun playing a game for such a long time. Check out my post about it for full appreciation!
On the film front I'm going to say Atomic Blonde. OK, so the plot was a little meh… But I found myself literally sat on the edge of my seat, holding my breath throughout those fight scenes. I can't tell you how refreshing it felt to have what looked like a genuine fight scene, and with a woman no less. Usually in a fight scene with a girl the girl does all the beating up and manages to avoid getting hit. When she does get hit there's like a pause and an "oh shit, you've done it now" moment but not here, Charlize Theron takes her fair share of hits too, as would happen in reality. They were hitting each other with literally anything they could reach, they were out of breath like you would actually be, it was almost like they'd been put in a room and told to fight for real, using whatever they could to win. I loved it. Not that I want to see people beating each other up but in a movie world that's filled with superheroes doing their epic "oh it's nothing" choreographed fights, making it look so effortless, it was just good to see something so raw and real that made me wonder if the heroine was actually going to get out alive. Plus the 80's soundtrack is awesome.
If you were forced to listen to the same three songs on repeat when working out at the gym, what would they be?
My gym music is really different to the music I usually listen to, I'm usually more into my Indie Alternative stuff but that doesn't really suit working out.
Work Bitch by Britney Spears. Anyone that does not put this in their list is lying. No matter how much you try to deny it this song is just perfect for working out.
Red Alert by Basement Jaxx. Yo yo yo yo yo yo yo… I have a soft spot for Basement Jaxx.
Boom boom boom boom! by The Vengaboys. No explanation needed.
Who is your real life role model and why?
I really want to say Miss Piggy but I guess she doesn't count as a real life role model… This is actually really hard… Oh well. So Miss Piggy is badass. She doesn't take shit from any body, including her boyfriend. She has impenetrable self-confidence and has been an actress, model, socialite, editor for Vogue, a pirate, an astronaut, a singer… And she looks awesome doing all of them. Even when she was Mrs Cratchit in The Muppet Christmas Carol she was still fabulous. To top all of that off she's a pig which is not normally what you'd associate with all of the above and yet she rocks it.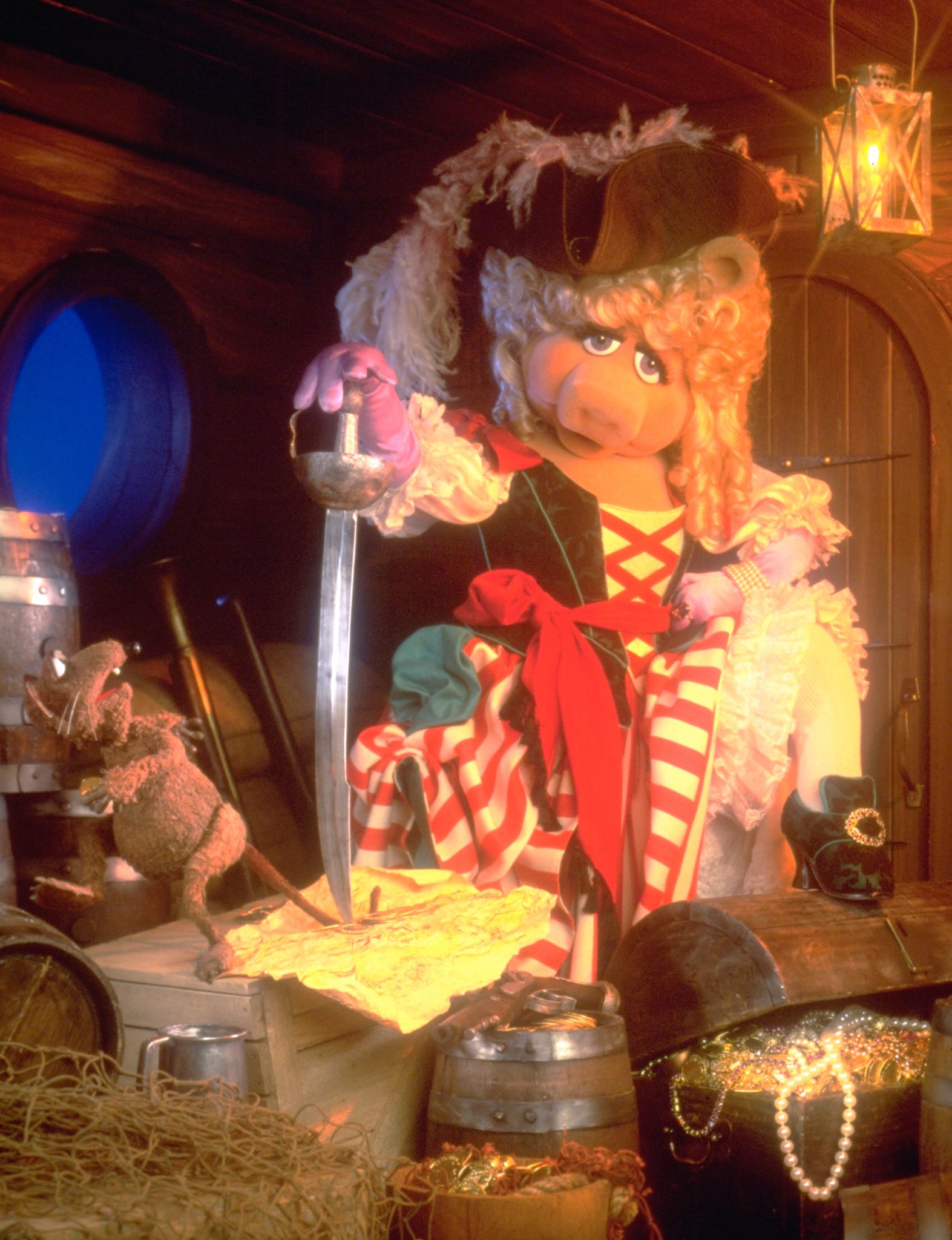 If you could have an adult pair of cartoon jammies, which character(s) would you want on them?
I would like Princess Peach jammies because I religiously stick to her when I can as my choice of character in Mario games, she's a princess so hopefully the jammies would come with a matching crown, and the jammies would be pink by default and I like pink!
My Best Post
Going to cheat a little here, not my best post but my second best post, A Platform For My Game Shame. I've mentioned my best one on lots of other things recently so I wanted to give a little love to this one instead. It's all about being terrible at platformers, specifically Mario games, and getting frustrated as a result because that's considered one of the best gaming franchises.
The Nominees
I have a little list of bloggers that I'm nominating, take at look at their blogs because they're all awesome, but please feel free to consider yourself nominated if you want to answer my questions. I nominate everyone!
My Questions
What would be your all time favourite 3 course meal? Name your favourite starter, main and dessert.
You can turn into an animal at will, but only one, which animal would you be? (or, what's your animagus form? For the Harry Potter lovers out there.)
What are your blogging goals?
You're going to a budget fancy dress party (max spend of £10/$14)… What do you go as?
Are there any songs that you know the whole dance to (excluding the macarena)?