It's been a while since I had a rant, how about a little one today about non-gamers' perceptions of gamers young and old? Inspired by an experience at work and a chat with my gamer dad.
Sometimes it's easy to forget the view that the rest of the world has on gaming. My boyfriend is a gamer, my sister and dad are gamers, a lot of my friends are gamers (and if they're not they're pretty geeky about other stuff instead), I'm involved in this awesome blogger gaming community… It's a huge part of my life. It gets to be so normal for me to quote a game or talk about them (or anything else like books, movies, the whole geeky spectrum) that when I talk to someone that isn't a part of that world sometimes I'll start to panic-babble on about something because I run out of small talk and realise that I have no idea what to say. Now, I wouldn't consider myself anti-social or introverted, but I wouldn't say I'm a social butterfly either. This is most prominent at work because I don't have much in common with some of the people on my team and it's got to the point where, if trapped in the kitchen with one/some of them while making a cup of tea in awkward silence, I'll practically run out of the room ASAP. They seem to bond over talking a lot while saying nothing at all, if that makes sense, and just saying that makes me feel horribly snobby. If someone has a shared interest with me though (geeky or otherwise) then I can talk forever but unfortunately work is mostly small talk. It's at work where I'm most reminded of the 'outside' view of gaming.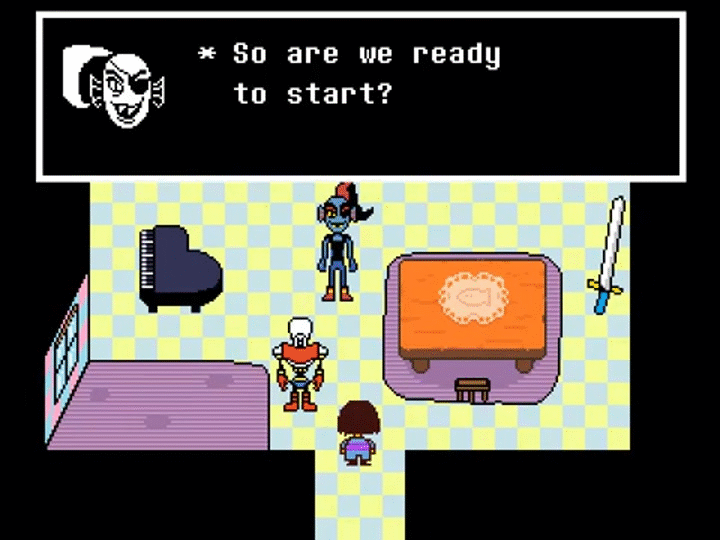 Let me set the scene for my latest non-gamer encounter: I was on my lunch break watching one of my favourite Game Grumps series (Mario Maker). Mario's hopping about on the screen (not full screen the YouTube branding is all there and everything), as I have my headphones on, I'm sat back in my chair, both hands occupied as I eat my lunch… Suddenly one of my co-workers, who I didn't realise was standing behind me, makes me jump by exclaiming "oh my god! You're playing a game?!" without thinking I sarcastically answer "yup, mind controlled YouTube gaming is all the rage now." Then I felt bad as she just looked at me really confused and I realised she's probably never touched a game in her life so I said "no, just joking, it's a Let's Play". That made her face temporarily twist into an even more confused look before she clearly decided she didn't care enough to find out what a Let's Play is, waved it aside, and proceeded to tell me what she'd come over to ask me about. Fair enough that she's not a gamer, that's fine. It was more that I was surprised at her lack of knowledge, I was obviously not playing a game and just watching one but now I'm kind of worried I'm going to end up in an uncomfortable meeting explaining what a Let's Play is and that I wasn't playing games at work. Even if you don't play games it's pretty obvious I wasn't actually playing… Video Games have been around for years and yet I find that non-gamers make these weird, totally counter intuitive assumptions when seeing a video game being played (for example: "is that your character?" "No, I'm the one in the centre of the screen" "Oh ok… Is that your character?" "No, I'm still the one in the centre" "Right… Are you controlling everyone else as well?" "… No…") It's a hobby that's popular enough to be considered pretty mainstream but at the same time it seems to be a whole different stream to the rest of the mainstream.
Another thing I've noticed is that a lot of the people I work with that do play games don't talk about it that much (with a couple of exceptions), and if they do they don't seem quite as enthusiastic about the topic as I am, it's almost like it's a semi-taboo subject. No one ever says that it's weird or stupid (at least not to my face) but you can see it on their face as they struggle to hide the momentary panic/confusion/surprise of having unknown subject matter thrown at them after they compliment my Overwatch desktop wallpaper without realising it's from a game for example. "That's a cute background" "Oh thanks, it's from a game." "Oh, OK… Which game?" "Overwatch." "Oh… Ok…" Queue the awkward silence before a change in subject.
I've even had occasional thoughtless comments from non-gamer friends in the past which, while I couldn't admit it at the time because they wouldn't perceive what they said as bad and would therefore dismiss my complaint as me being petty, did sting a little. People don't seem to view it as the equivalent of their personal favourite hobby. If I was a little meaner I would have just walked in on them watching TV and said "You're never still watching Netflix?! I can't believe you're still in the same spot as you were hours ago. Have you even moved?!" It wouldn't have mattered though, they'd have proudly answered "Yep!" because for some reason binge watching Netflix is perceived as a totally normal and acceptable thing to do while playing a game for the same amount of time is considered 'lazy' and 'a waste of time'.
From another point of view, I visited my dad recently and, while introducing me to his new vampire girlfriend companion in Skyrim, he mentioned that people are always surprised that he plays video games. His best friend will often say "I can't believe you still play games" to him and if he ever mentions it to anyone they always seem surprised. I find this super weird because he was part of the generation that played video games in arcades when they first became a thing, so if anyone should be expected to be a gamer then logically you'd have thought it would be that generation. Yet people are always surprised when I mention he plays games. Gamers tend to think it's cool (which he's secretly pleased about) but he said that people his age are always baffled and they always ask him "why?" What do they mean "why?" It's like asking someone why they watch movies or read books. He told me that he was on a plane with his Nintendo Switch recently playing Skyrim and the guy in the seat next to him was asking him lots of questions about it, "what's that? Is that a game?! What do you have to do? Why do you need to do that? What is that thing?" before eventually running out of questions. I'm sure that, if you've played games around someone that doesn't usually play them before, you know what I'm talking about. People like to watch the screen with a sort bemused but curious look on their face and ask you lots of questions about what's happening, so much so that you think they're taking a huge interest and might want to have a go, but as soon as they're offered a turn they kind of retreat muttering excuses like "oh no, it's not for me. I don't play games. I wouldn't be any good at it." My dad then said something that had never even crossed my mind before: "it's because they're scared".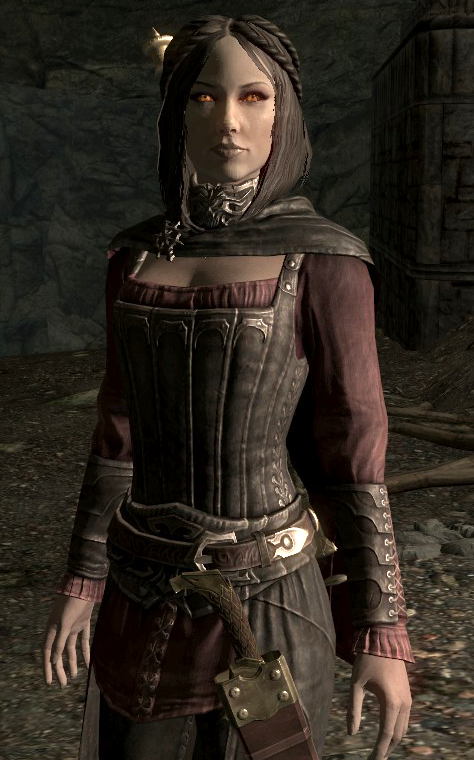 Why would someone be scared of playing a game? Unless it's a horror game, which is totally understandable. It makes sense though. As we were talking about it we came up with a few reasons we thought might fit (this is total conjecture by the way, not based on anything but our own thoughts):
They don't want to fail and be perceived as bad at it. I find that often when a non gamer tries a game and die/lose they'll almost immediately give up. They don't see it as a learning curve, they see it as immediate failure and proof that they're terrible.
It's stepping into a whole new 'world' and community that they know nothing about.
You're not passively observing a story any more like you would when you watch a movie/TV or read a book, you're controlling the protagonist of the story and that's something that a lot of people are unused to doing (a lot of the games that 'casual gamers' generally play are things without a protagonist like Candy Crush or Racing/Sports games).
The media is always going on about how bad video games are for you in some way or another. They cause depression! You'll be anti-social! You'll become aggressive! Just look at Trump blaming the most recent school shooting on video game violence. Bullshit.
"What are all these buttons?!"
"It's not for adults."
For the most part I personally think it's mostly a fear of the unknown and failure, because of this fear people shun the activity itself. Or to put it more eloquently: "People fear what they don't understand and hate what they can't conquer." (quote by a guy called Andrew Smith which I came across while Googling stuff for this post.)
Whatever the reason it's hard to imagine games being more inviting to non-gamers than they are right now what with the simplicity of Nintendo consoles and games, the sheer amount of different games belonging to a huge selection of genres available to play, or the success of Pokémon Go that one wonderful summer where almost the whole world came together and you couldn't walk a metre down the street without someone shouting "LOOK! IT'S A PID-GEY!!!". Despite this there's still a ways to go.
I'm not saying I want everyone in the world to become a gamer all of a sudden, and I'm definitely not saying that it should be acceptable to sit on your butt all day, every day. It would just be nice if gaming was granted the normality that watching TV or any other 'normal' activity seems to have. You know what? It would be nice if everyone could treat any hobby with respect, whether they've tried it or not (unless that hobby is something nasty, like murder). Something that really annoys me is when people judge something that they've never tried. I'm guilty of doing it in the past myself and I regret those moments (public apology to my sister for not learning more about Anime back in the day, some of them aren't bad, but still not my thing). If you don't know anything about a subject other than what you've seen on the surface but feel some strange need to hate on it, give the thing a go first and if your feelings are truly unchanged then fine, you're entitled to your now well-founded, educated opinion, but you might surprise yourself.